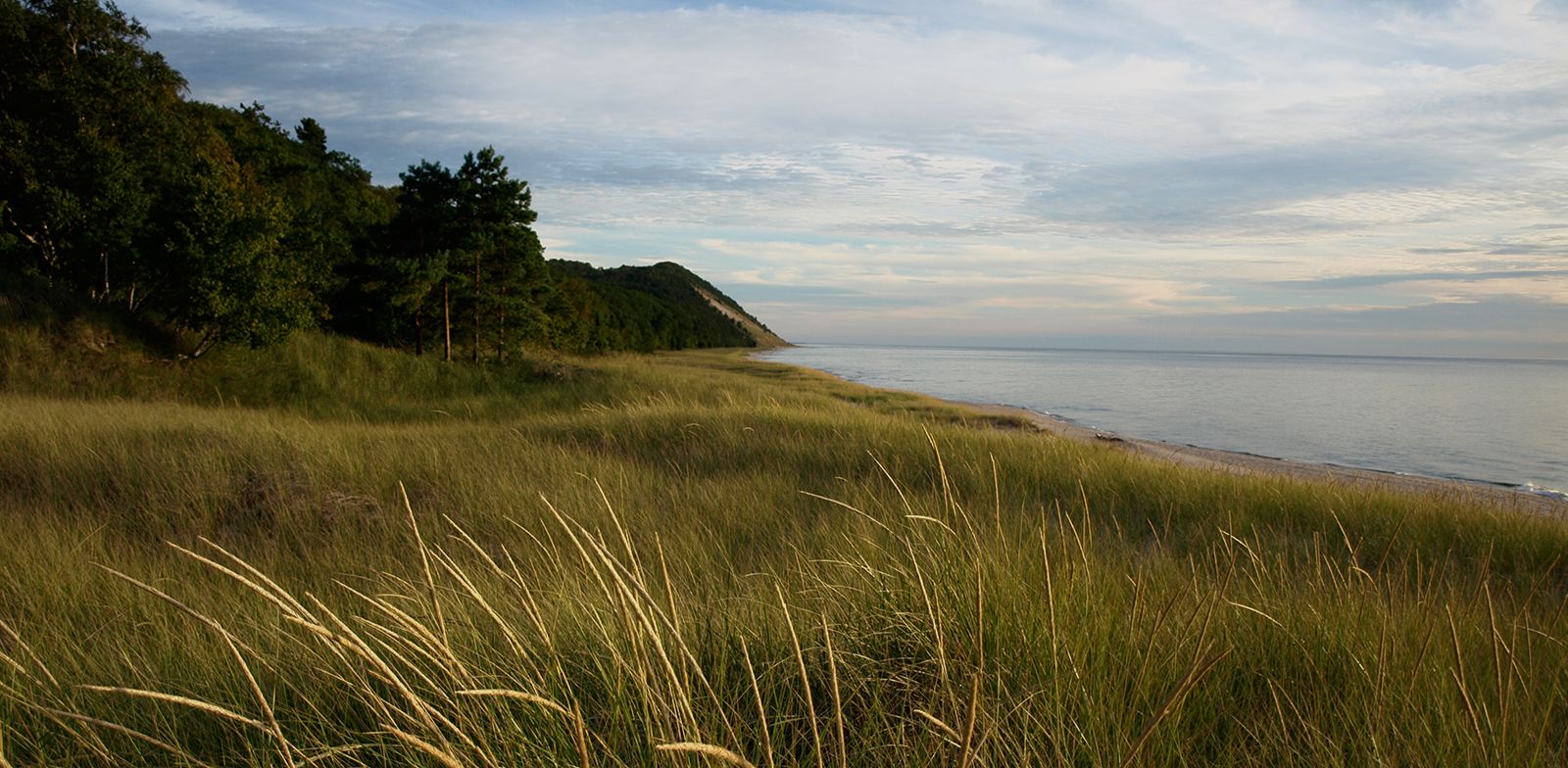 A pair of projects coordinated by the Grand Traverse Regional Land Conservancy will receive a substantial influx of funding next year thanks to the Michigan Natural Resources Trust Fund.
Milton Township received a grant of $1,924,200 for the acquisition of the former Camp Maplehurst, while Acme Township was granted $300,000 for improvements to the Acme Shoreline Park.

Jennifer Jay, the conservancy's director of communications and outreach, told The Ticker that Milton Township and the conservancy now have to raise another $1.8 million to cover the local match requirement, immediate stewardship needs, and to endow the property's care.  "We have until Dec. 2018 to raise the money. We feel confident," she says.

That's based in large part on the support from residents. "We had an open house three or four weeks ago, and had 60 to 70 people," says Bob Kingon, a member of the township's parks and recreation committee and early proponent of the project. "There was a lot of interest."

"It's a really important piece of land," says Jay. The 400-acre property includes a 62-acre lake, as well as views of Elk Lake, Torch Lake and Grand Traverse Bay. It also boasts 30 acres of active cherry orchards and 150 acres of hardwood-forested bluff, which drains into Torch Lake. The Maplehurst Natural Area would offer an opportunity to create trails for hiking, cross-country skiing and snow-shoeing. There is also an extensive waterfront area conducive to beach activities, non-motorized boating and fishing. 

The other grant will assist Acme Township in its efforts to finish its bayside park. "It's a development grant," says Jay. "We've worked with Acme Township since 2007 and have now protected 1,500 feet of (East Bay) frontage. This is the next step." She says the conservancy remains committed to the project and will be raising an additional $235,000 in matching funds. 

Acme Township Supervisor Jay Zollinger says the grant and additional matching monies should allow the township to complete Phase II and Phase III of the park, including more parking and ADA-compliant trails. "It will be more accessible and attached to the TART Trail. We're very excited."

The Natural Resources Trust Fund was created in 1976 and is funded by royalties paid by Michigan's oil and gas industry. To date, the MNRTF has more than $1 billion for public recreation. 
Do you like this post?